Two Ways to Wear a Rainbow Dress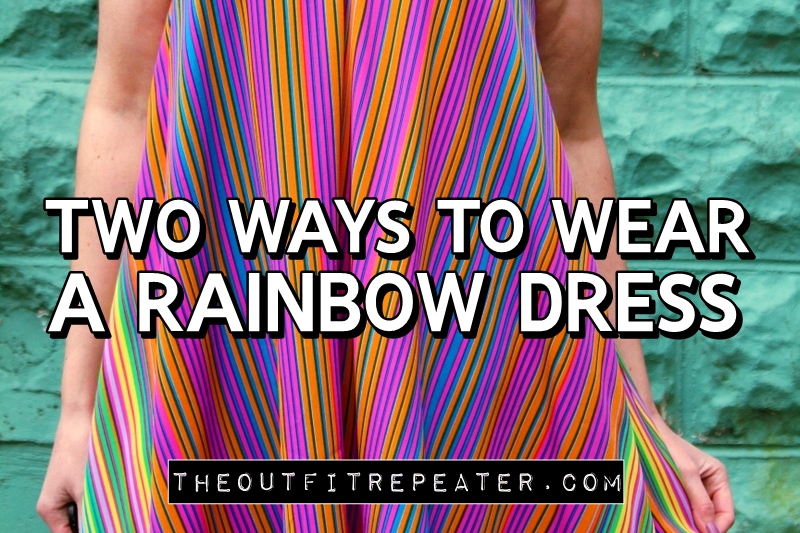 As if it's not enough that I'm wearing a rainbow dress, I'm going to show you how I styled it two ways!
In my last post I reviewed the fashion rental service Le Tote. You might have noticed I got some pretty rainbow clothes and I'm so excited to share with you two of my colorful creations.
Le Tote shares pictures of their customers wearing the clothes and most women wore this rainbow dress for outdoor, festival style events. With it still being spring in Wisconsin, there's not many opportunities to bare my skin at a concert.
Daytime
But I did go thrifting so I wore this dress with boyfriend jeans, a plain white tee, and a cardigan. I got so many compliments – that makes it a winner in my book!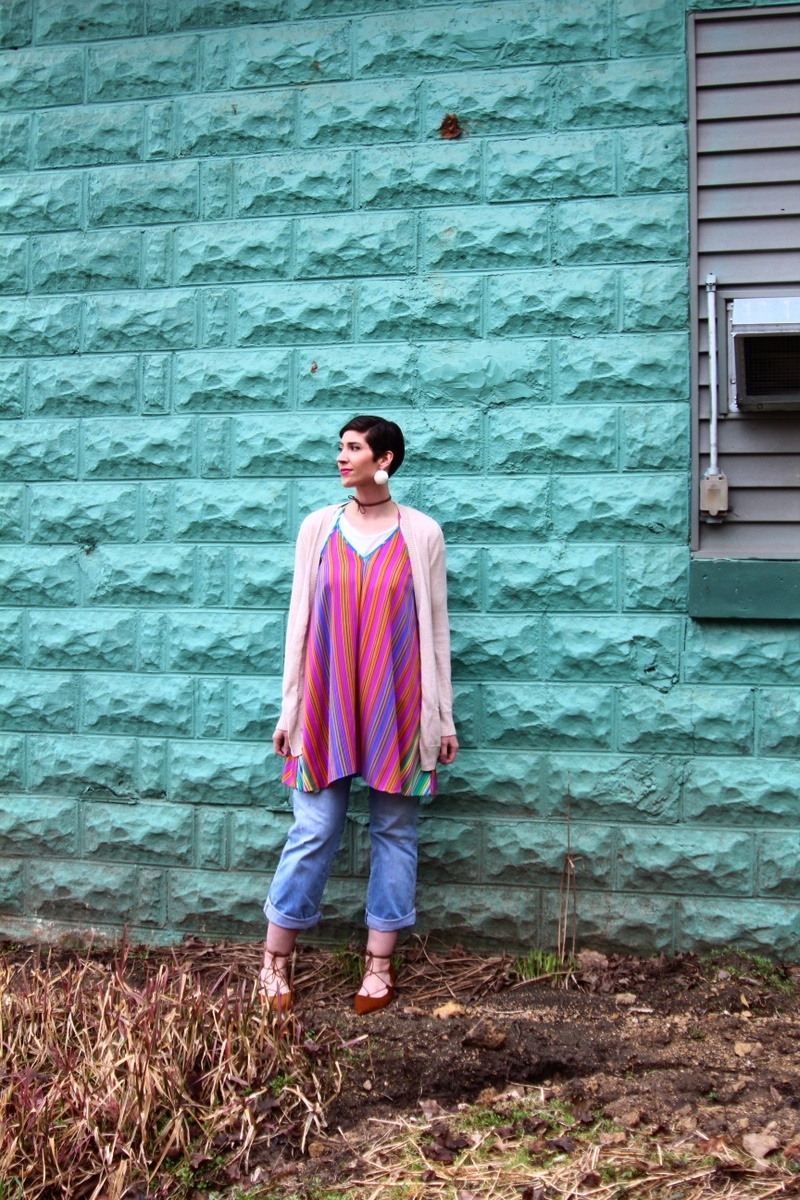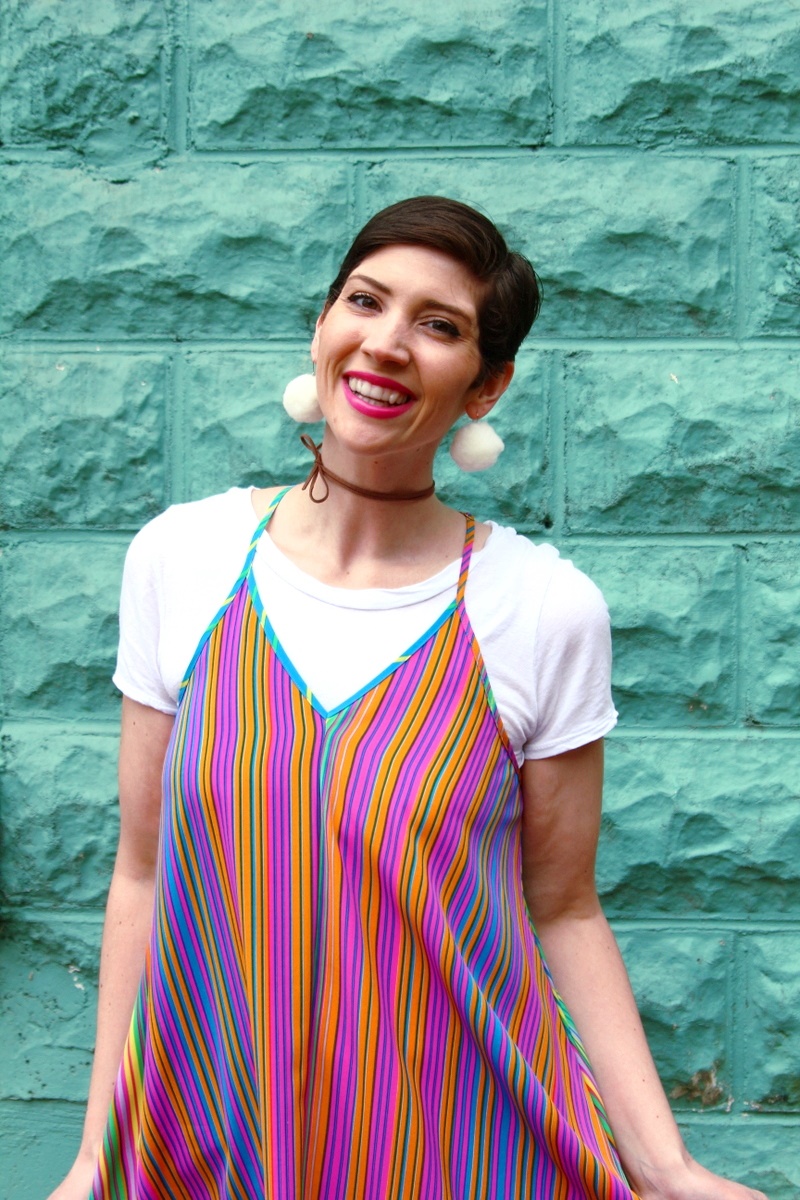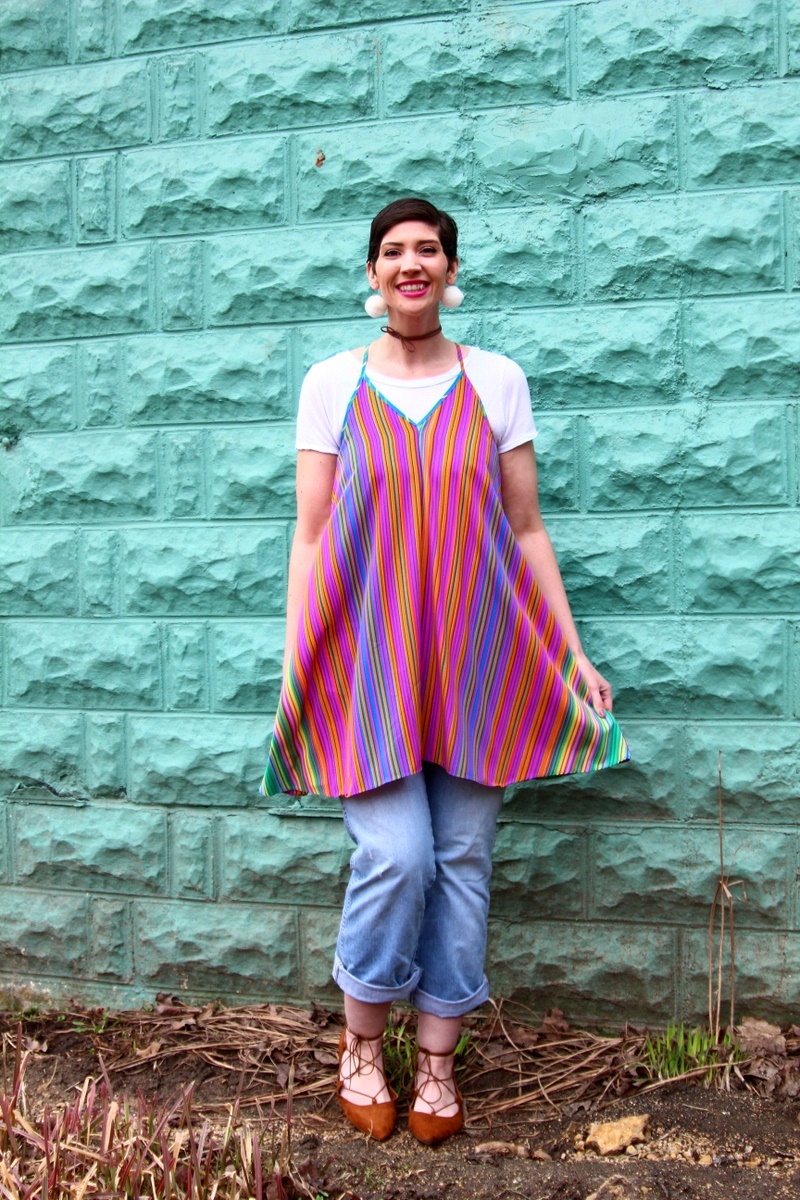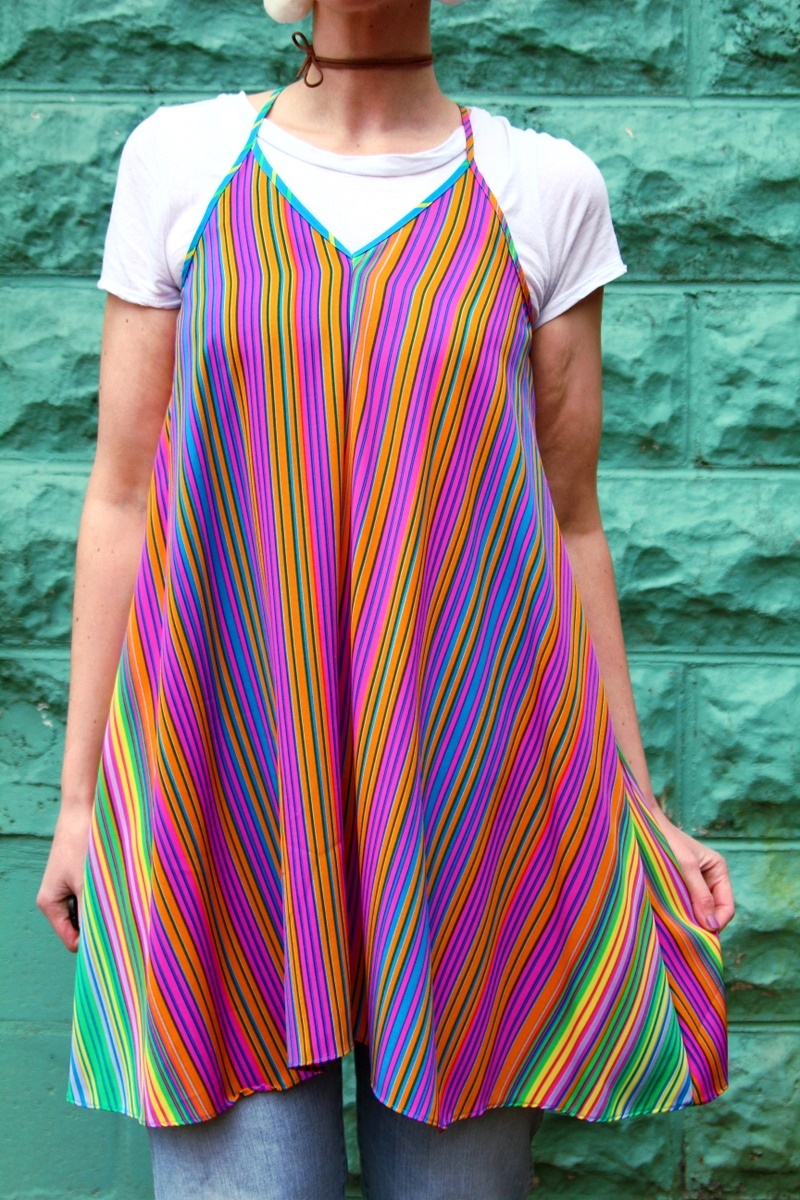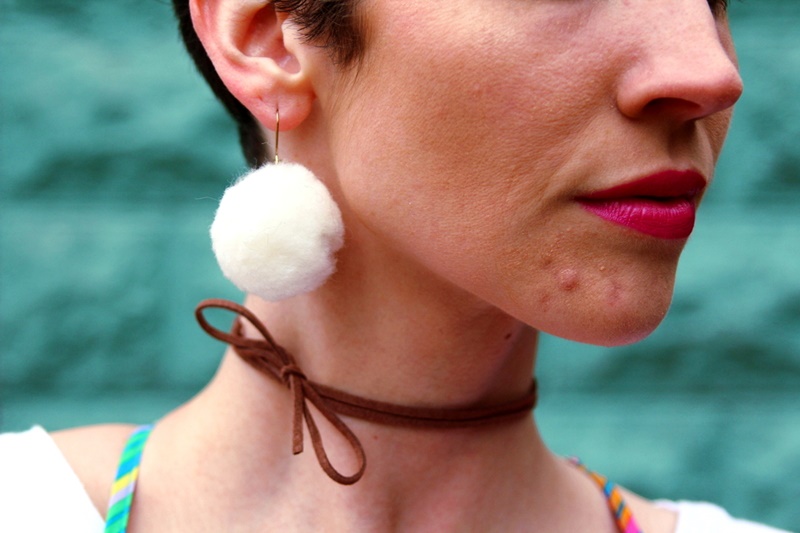 Thrifted tee & jeans, $4 total (shop similar tee, shop similar jeans)
DIY necklace/earrings
LeTote rainbow dress, on loan (shop exact dress)
Thrifted/Target lace up flats, gift (shop exact shoes)
YSL lipstick in Fuchsia, (shop exact lipstick)
---
Nighttime
For my second look, I stretched my creative muscles to come up with a throwback-inspired evening outfit.
By adding a long sleeve turtleneck top, teal kitten heels, and a bejeweled purse, I am ready for a night out!
I also got my photos in on the fun by adding a rad rainbow filter. Life's too short to be serious!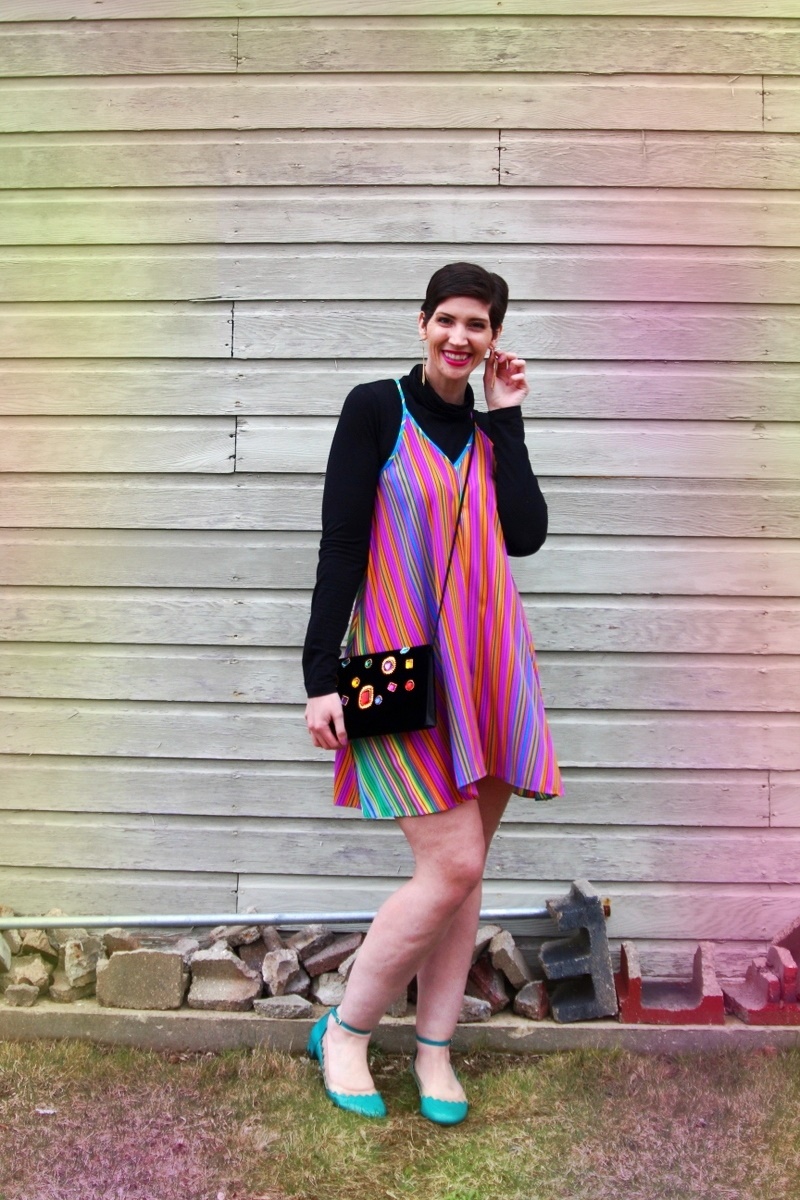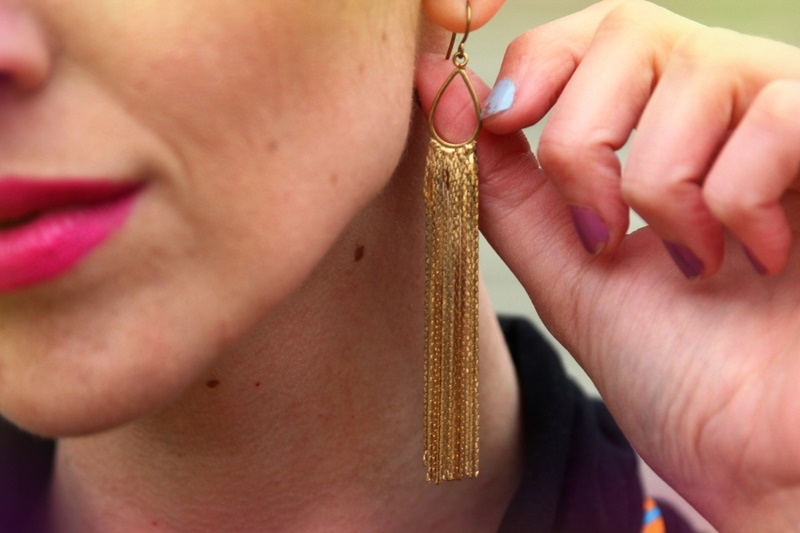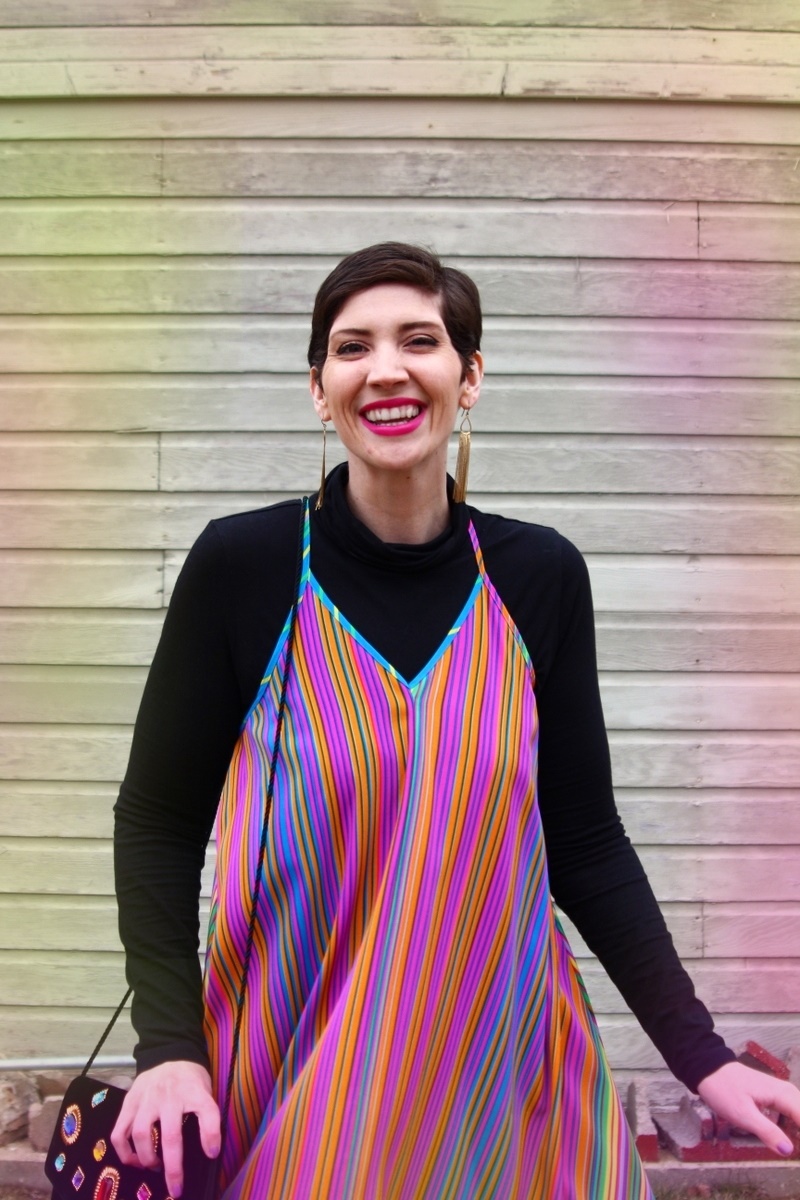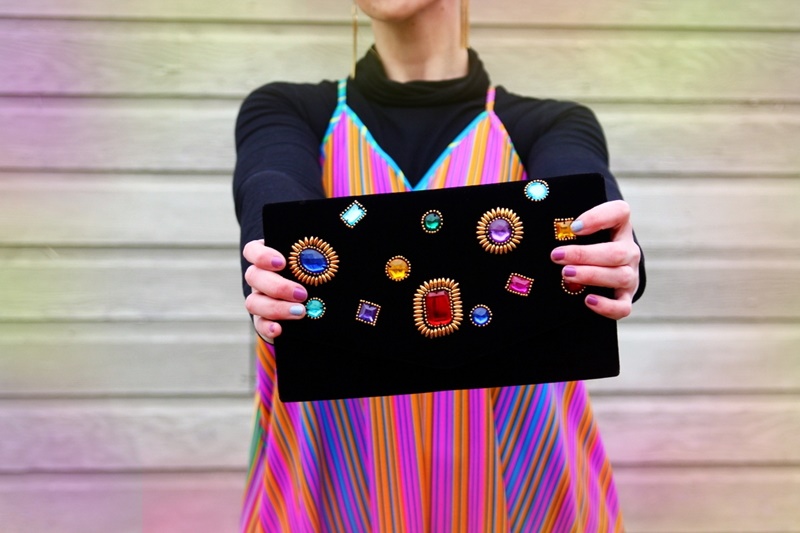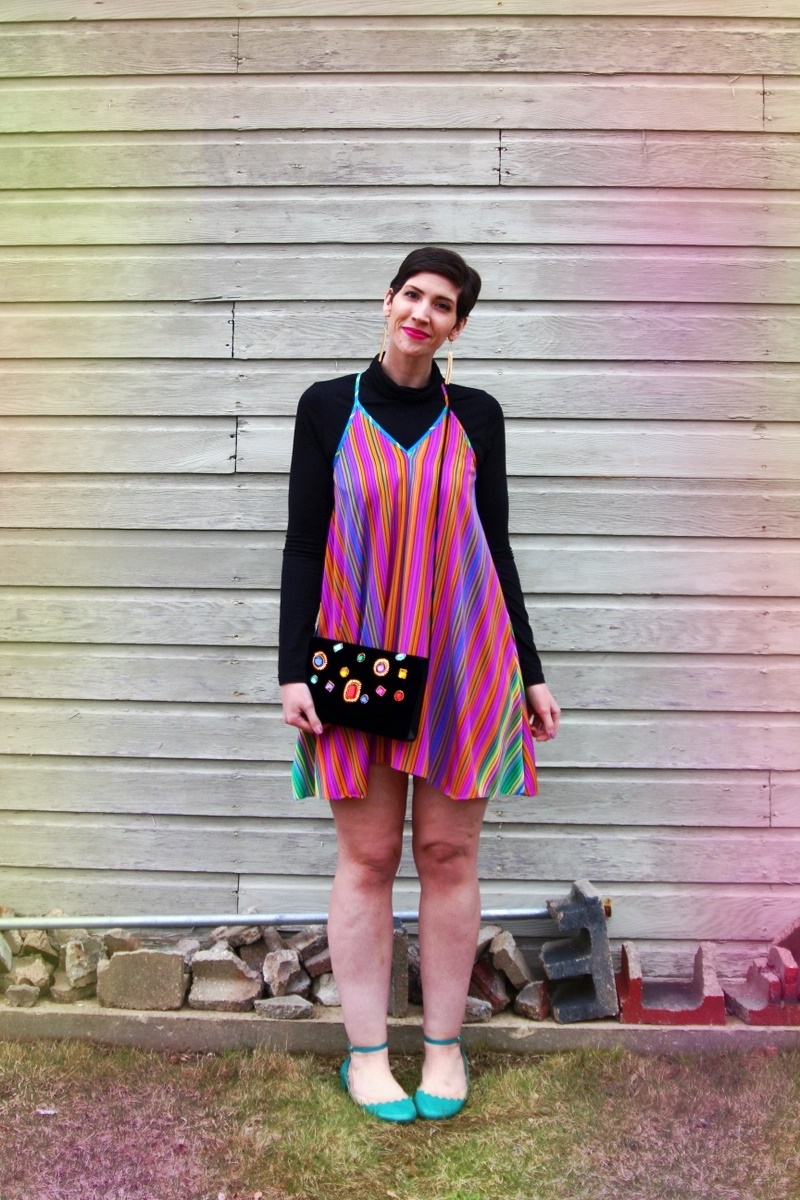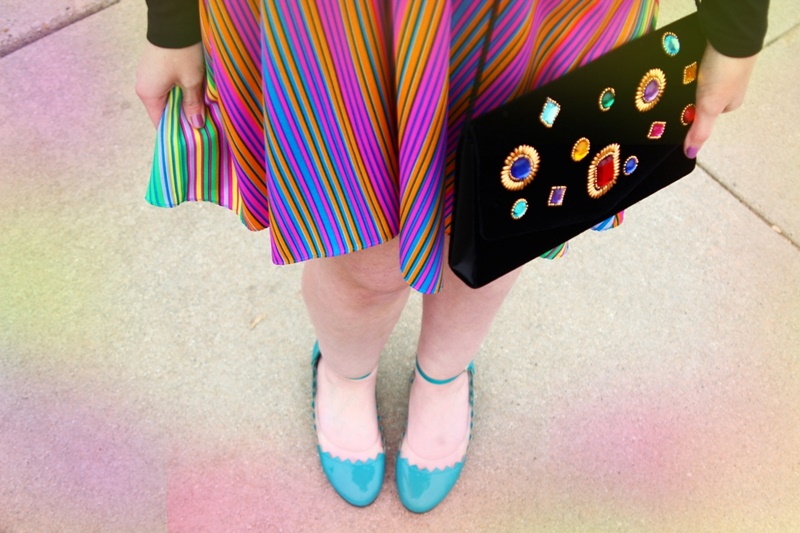 Outlet store shoes, $10 (shop similar shoes)
Thrifted black turtleneck, free (shop similar turtleneck)
Vintage black clutch, gift (shop similar clutch)
Forever21 gold earrings, $2 (shop similar earrings)
Le Tote rainbow dress, on loan (shop exact dress)
---
I liked this dress so much that I'm including it in my new profile photo. My transformation into a human rainbow has been complete.
Stop by my blog on Friday for one more outfit featuring a colorful striped cardigan. See you then!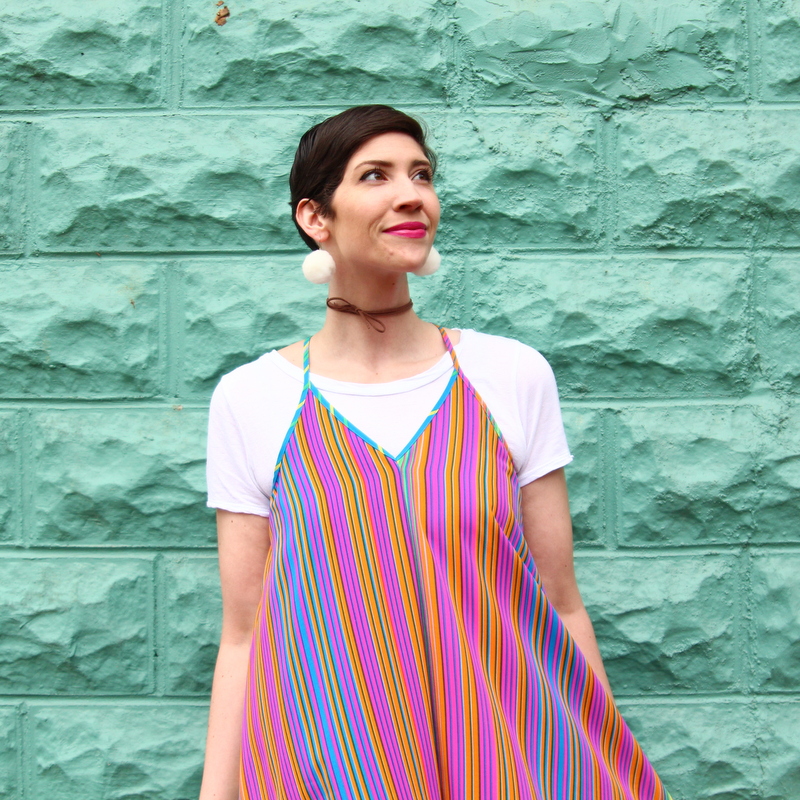 BLOGLOVIN | TWITTER | FACEBOOK | PINTEREST | INSTAGRAM | YOUTUBE
(Visited 1 times, 1 visits today)