Advanced Style | Outfit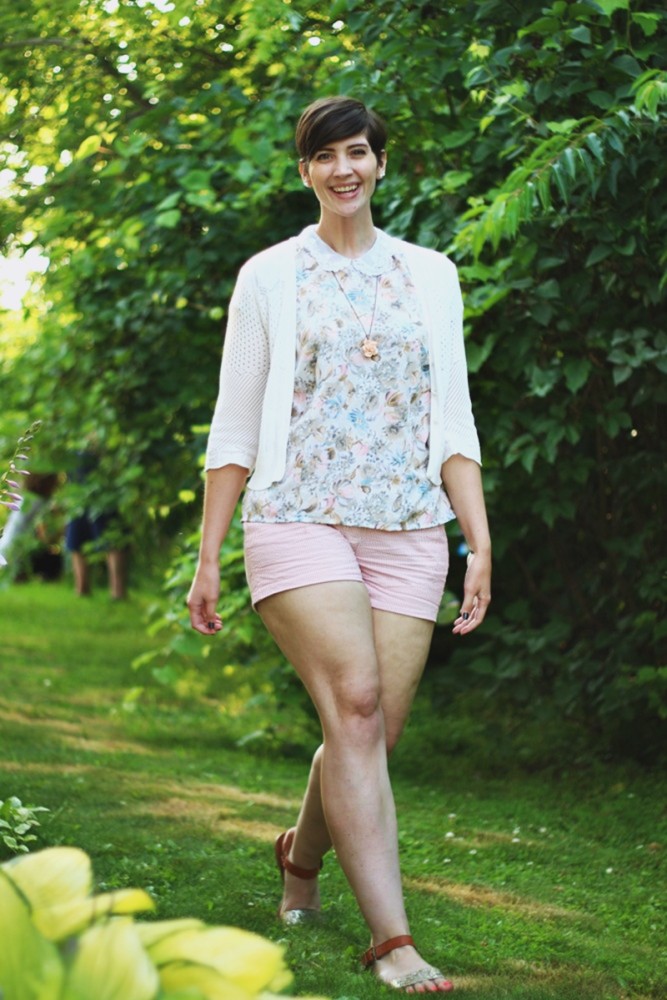 I get asked about my life a lot, because it's kind of weird being a homebody. What the heck does that look like? If you hear that and just picture me sleeping all day and do nothing, you'd be dead wrong.
Well, I'd have to say that my life as a stay-at-home-daughter has a lot of striking similarities to that of an old person. We both leave the house mainly for errands and hair appointments, socializing is far and few inbetween, out-of-town trips are special and very welcomed, we've honed our skills to make money off our hobbies, and we clearly have the same taste in clothing. Who else would buy a floral Peter Pan collared blouse at a thrift store besides me or an 80-year-old-woman?
TLDR; Basically my life is the same as yours when you're not at work or doing school. I just maybe am a lot better at managing my time and my main goal is to financially support myself and not marathon Netflix. (Netflix frustrates me, another thing an old person and I have in common.. )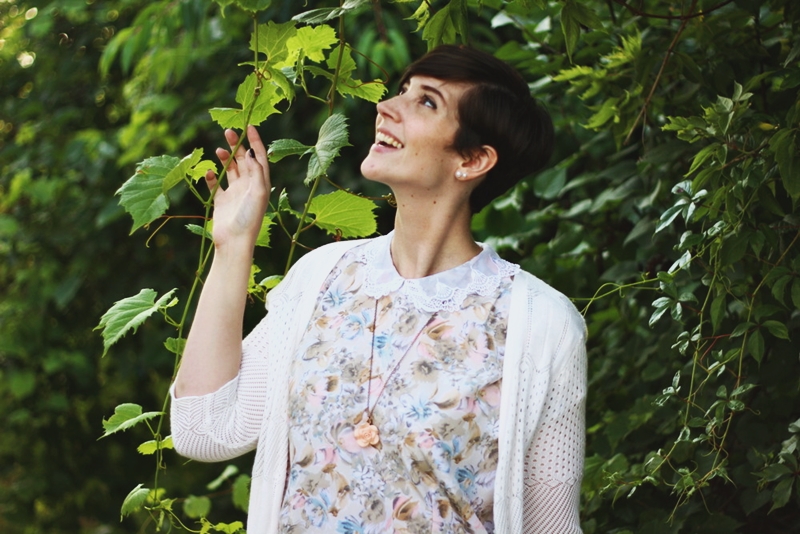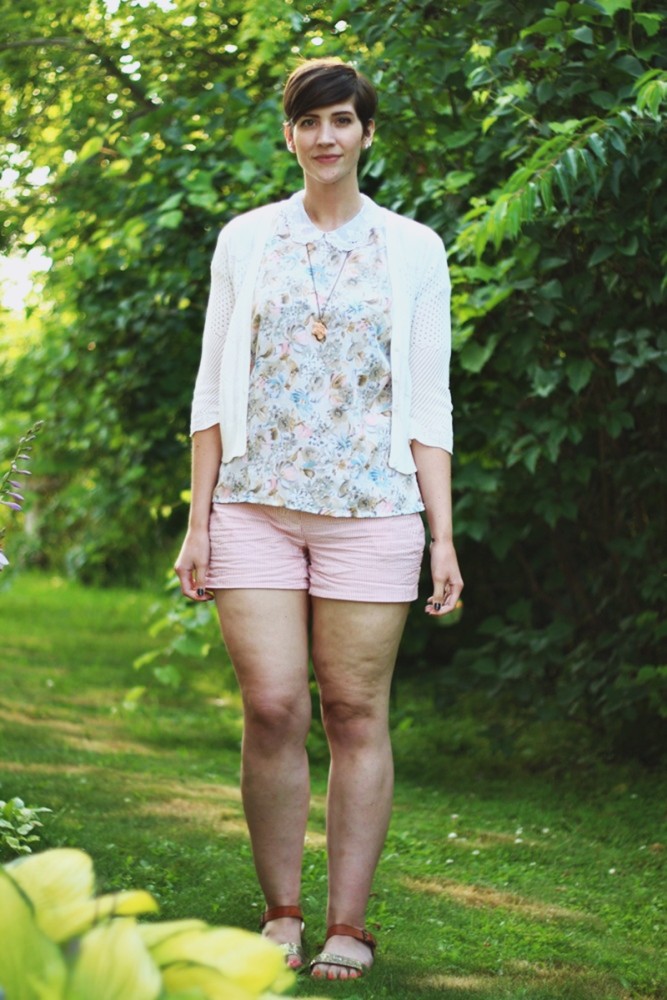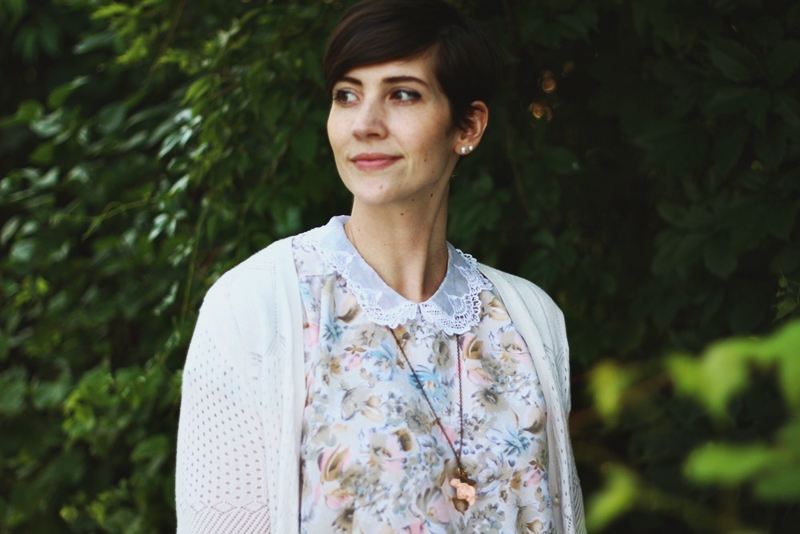 Floral blouse – $1 (thrifted)
Shorts – $1.23 (thrifted)
Cardigan – .25 cents (thrifted)
Necklace – $2 (Forever21, old)
Sandals – $15 (Target, old)
BLOGLOVIN | TWITTER | FACEBOOK | TUMBLR | PINTEREST | INSTAGRAM | YOUTUBE
(Visited 1 times, 1 visits today)