New Year's Eve is a time for loud music, good fun, and.. wearing sequins for breakfast?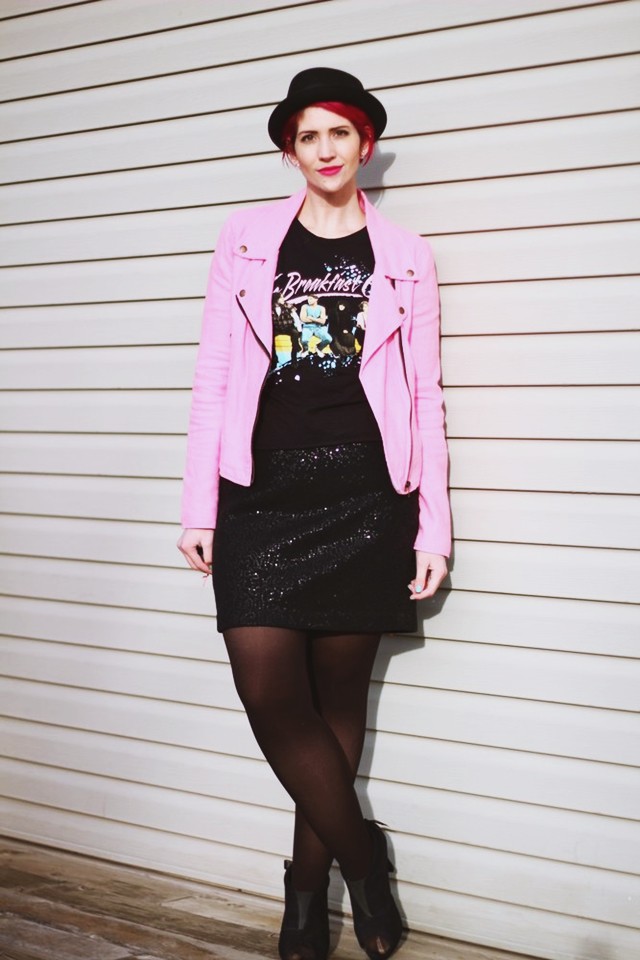 I love weird clothes and breaking fashion rules, but even I have to admit that wearing sequins for breakfast is a bit of stretch. Don't worry, I didn't really do it.
This is actually a modified version of my New Year's Eve outfit (you can see a little bit of it on my instagram) but I can assure you that the real thing was full of pizazz, sparkle, and a lot of 1980s magic. (Ok, so I basically just described this outfit. Cut me a break, mmk?)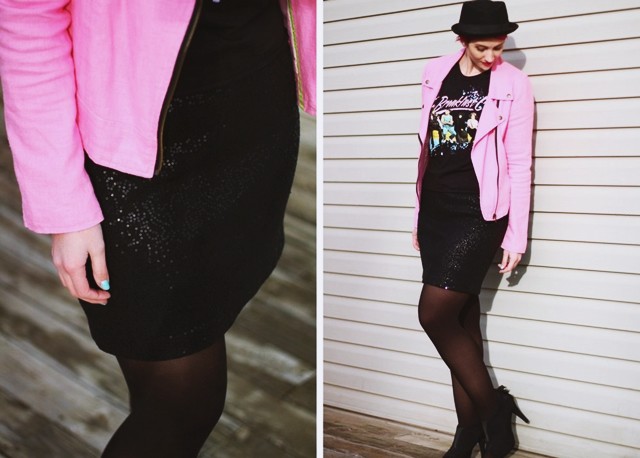 This was yet another outfit inspired by Pinterest. (See the first one here) I can't believe it took me so long to pair sequins with a casual tee! What rock have I been hiding under?
I haven't worn this thrifted Breakfast Club tee until now. I guess I wanted to wait for a special occasion and it doesn't get much better than New Year's Eve.
For its first wear, I styled it with this sequin skirt, a Pepto pink moto jacket, and my favorite pork pie hat. It's pretty rad, if I do say so myself.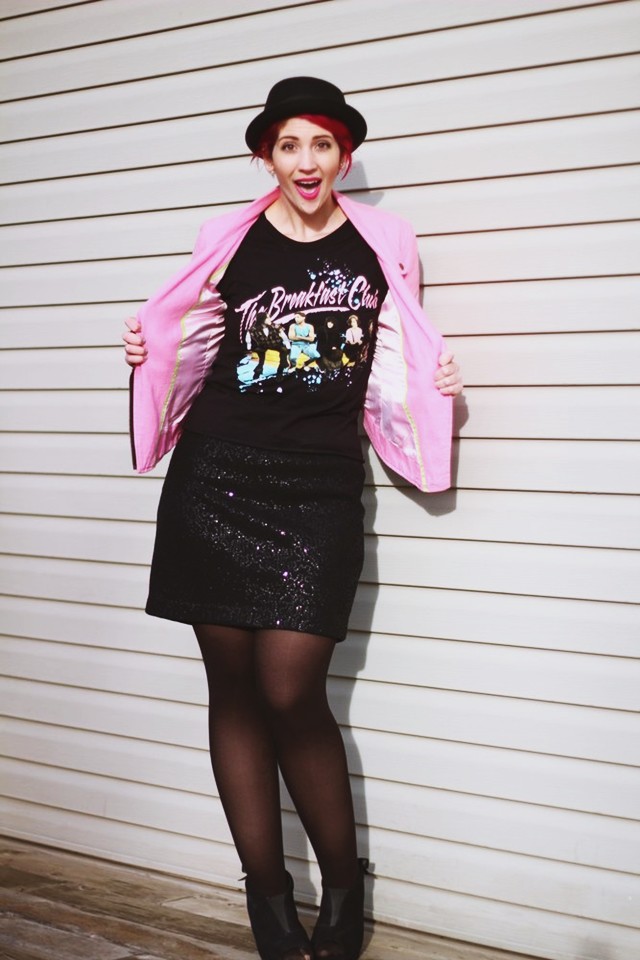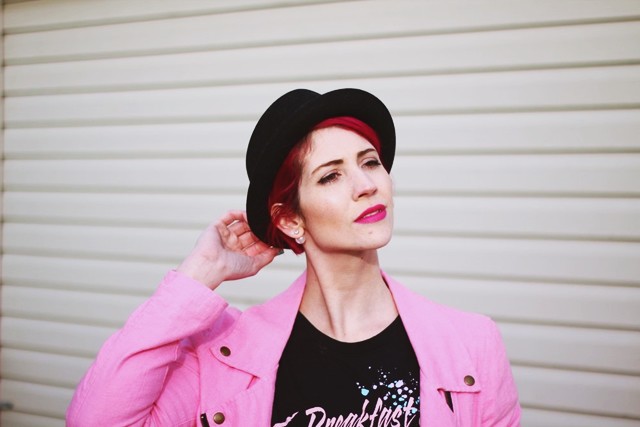 And now, it's time to scavenge for breakfast. I feel like I haven't eaten since last year! 😉
I hope you started the year off on the right foot. Hey, you're reading my blog post so things can't be going too bad? Go out and make 2016 FABULOUS!
Oh and if you're a regular around here, I'd love for you to take a second and answer a few question in my reader survey. That's one way you can help make my year a little better. Thanks!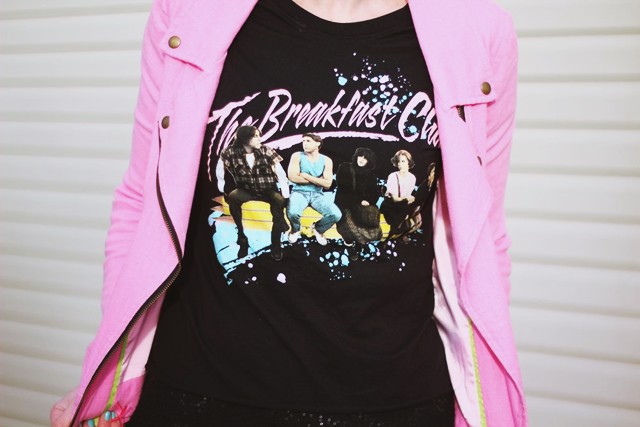 Thrifted t-shirt, 25 cents
Sequined consigned online skirt, free with gift cards
Pink jacket consigned online, free with gift cards (just realized I bought these pieces in the same order. IT WAS MEANT TO BE!)
Old ASOS black pork pie hat, free with gift cards
Black gifted heels
Black Wal-Mart tights, $5
Fuschia by YSL lipstick
BLOGLOVIN | TWITTER | FACEBOOK | TUMBLR | PINTEREST | INSTAGRAM | YOUTUBE