Get the scoop on my recently launched Patreon campaign. What is it, how you support it, and more!
You might have noticed a video from me recently titled "Launching My Patreon Campaign." I want to chat about the video and what's going on, as well as answer any questions you may have. You can always get the low down on my Patreon page but this post just feels more personal.
What is Patreon?
To begin, Patreon is a website that allows creators (like me) to set up a fan funding campaign. That means you can pledge a dollar amount to me every month and in return you'll get some cool extras ranging from behind-the-scenes photos to bonus videos. Every campaign is different so one of my reward tiers includes getting a mix tape. How could I not?!
Why should you support my campaign?
With so many fan funding campaigns out there, I really thought long and hard about why mine would matter. Simply put: It's my hope that you enjoy the content I create just as much as I do and you see value in me. Starting this campaign feels like the right move by taking a step towards creating the life I want for myself, expanding my skill set, and building more community. This is the perfect way for us all to work together for one common goal.
I take it very seriously that you're investing your money into my brand and I want to continue to strive to deliver the very best that I can. My reward tiers are carefully thought out so you get just as much out of this as I do. If you see something that should be done a different way, then please speak up. Your feedback is important to me!
What does this mean for the future?
And I cannot stress it enough that my YouTube videos and outfit posts will continue to be free. This Patreon campaign will be available to anyone that wants to directly support me outside of a 'like' or a follow and the rewards are my way of saying 'thank you' and sending you a little extra love. Even if you can only give $1 a month, that's more than I could ever expect and I really appreciate it.
Thank you for all of your support so far. I look forward to what the future holds! Oh and…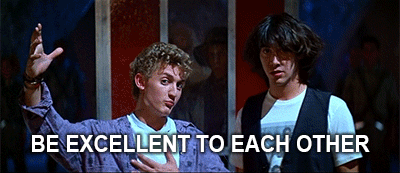 BLOGLOVIN | TWITTER | FACEBOOK | PINTEREST | INSTAGRAM | YOUTUBE