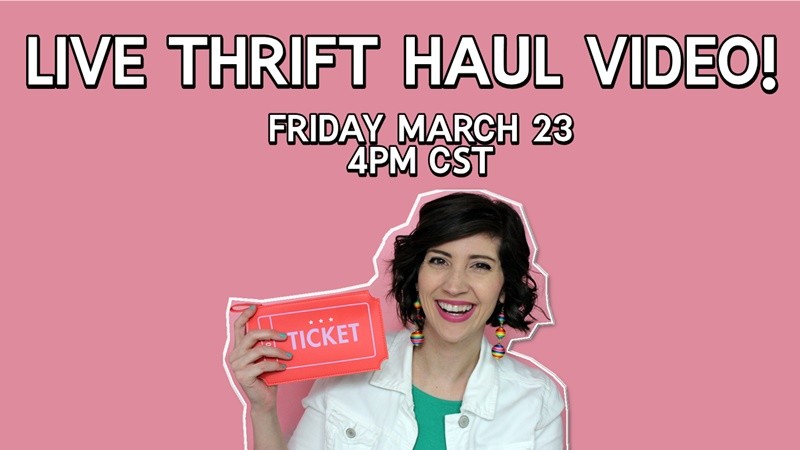 Lights, camera, action!
LIVE Thrift Haul Video
Welcome to my first live thrift haul on YouTube! Check out what I've found thrifting this month so far before my complete monthly thrift haul video next Friday (3/30).
Video is available for streaming here or you can participate in the live chat on YouTube by clicking on the video.
CATCH UP WITH ME ON:
BLOGLOVIN | FACEBOOK | PINTEREST | INSTAGRAM | YOUTUBE
---