This is a sponsored post for SheSpeaks. All opinions expressed are my own.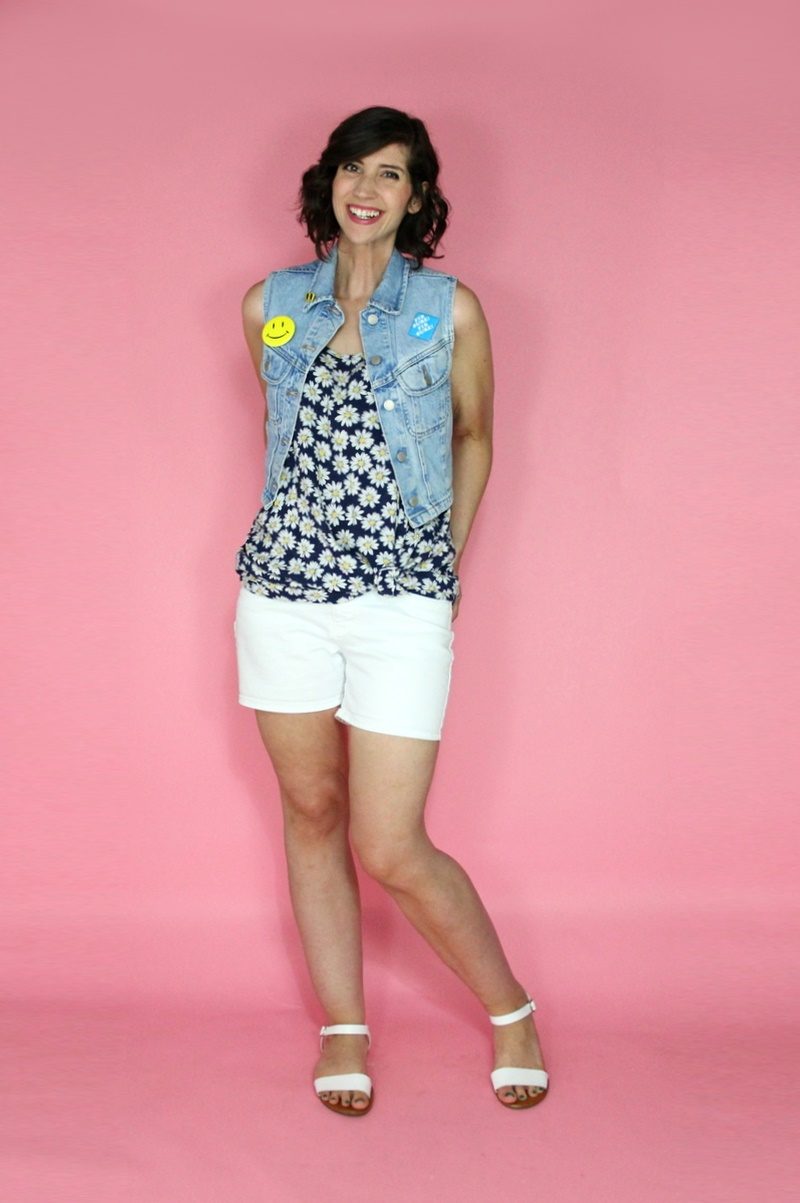 I'm leaking some very important outfit information + an incredible sweepstakes in this post!
Style Snafu
While I love championing for expressing your personal style, there is one time of the month when I have a hard time taking my own advice… my period! My family & friends joke about how uncoordinated I am on my period so I usually rock black leggings and a patterned tunic to avoid any embarrassing moments.
But you know what? It's frustrating when you want to wear something and life won't let you. Like wearing a short skirt on a windy day or white pants on your period!
While I still don't know the secret to wearing a skirt when it's breezy outside, Tampax tampons from Walmart are helping me feel more confident about wearing white pants on my period. Scroll down for my holy grail product recommendation and the chance to enter a HUGE sweepstakes!
///
👗 WHAT I'M WEARING 💄
Everything thrifted, $3 total (shop similar vest, shop similar top, shop similar shorts) | Lulu's sandals, $19 (shop exact sandals) | L'Oreal lipstick in Saucy Mauve (shop exact lipstick) | Thrifted/vintage pins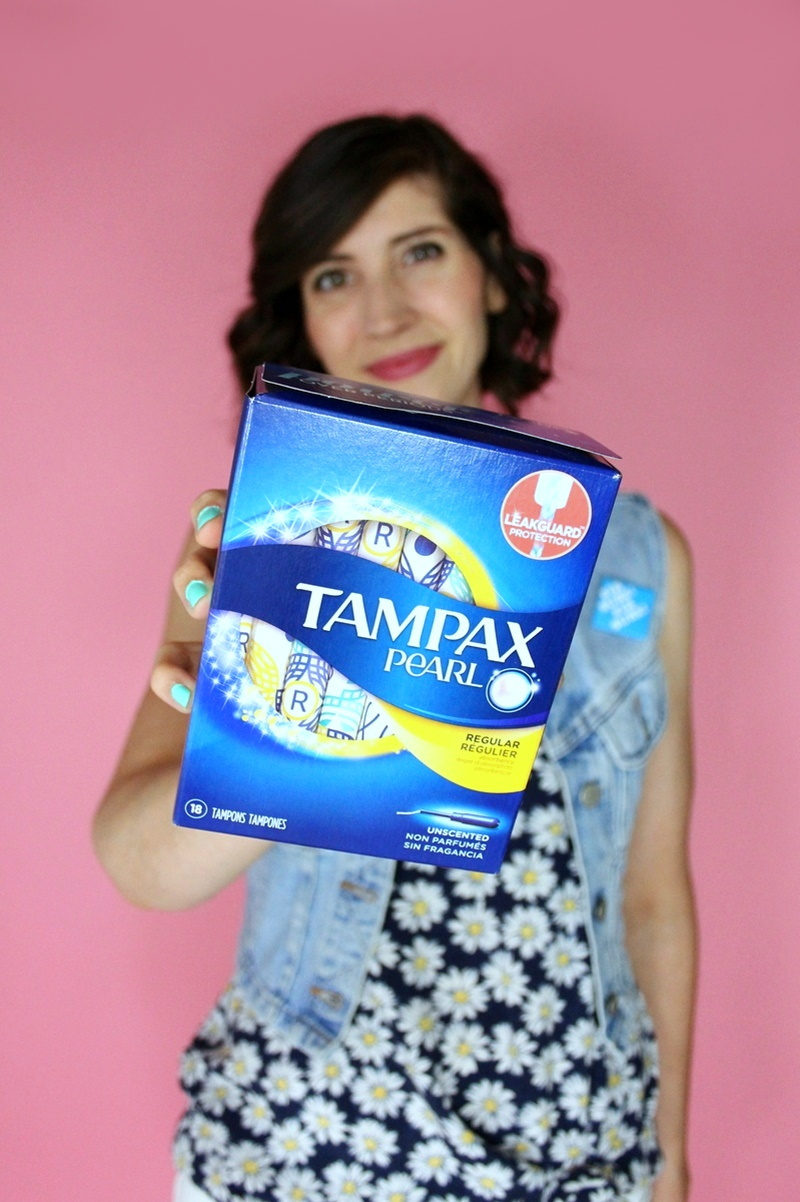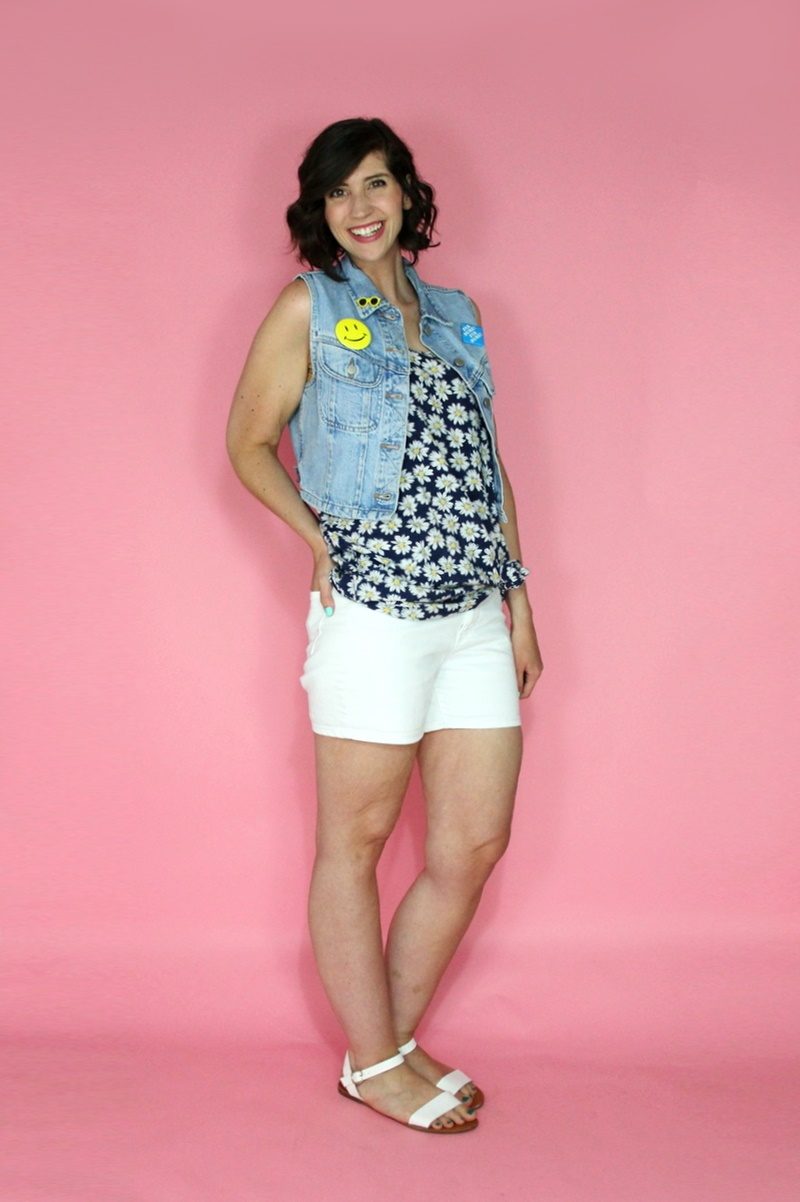 🛍 SHOP MY LOOK 🛍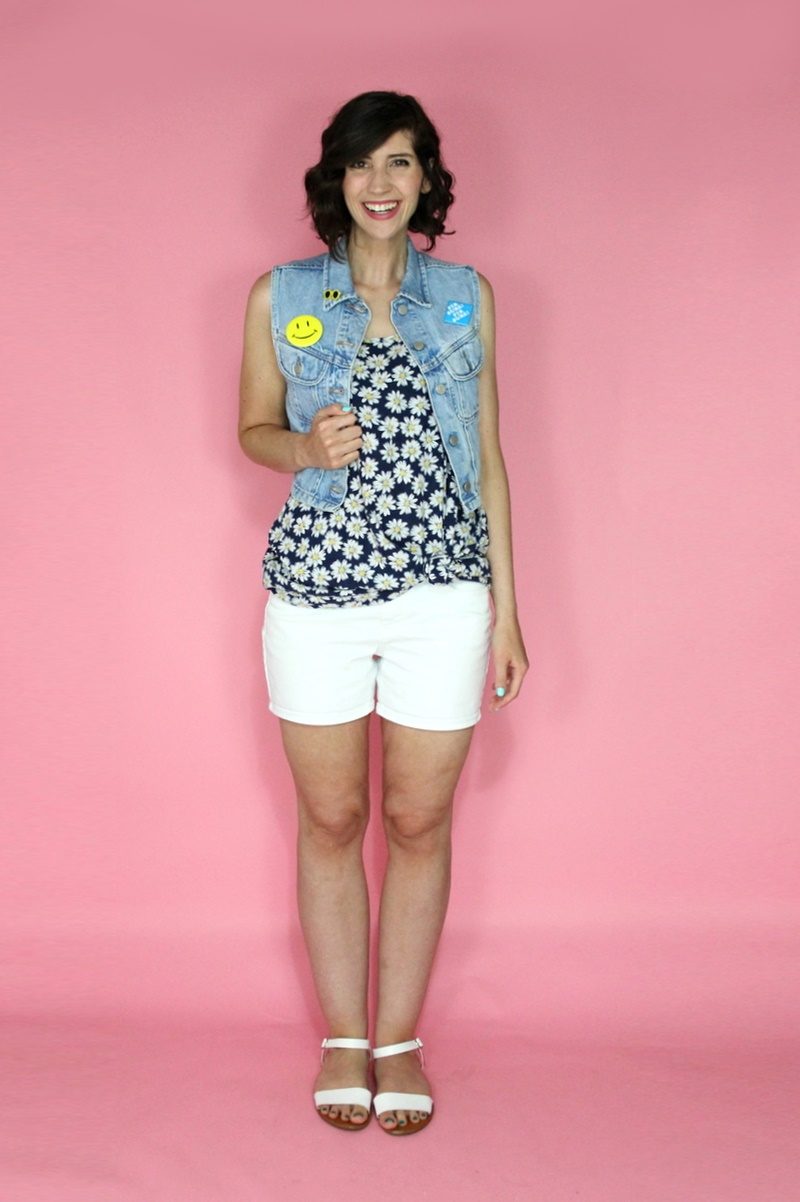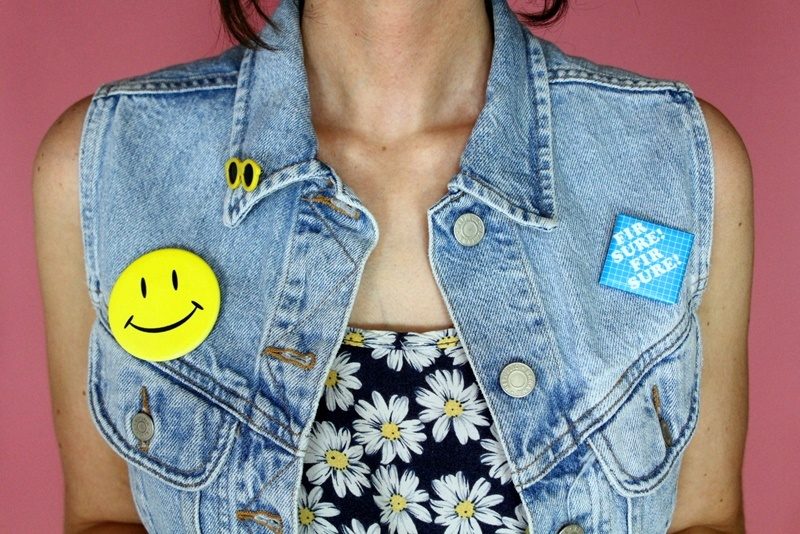 Pearls Are a Girls Best Friend
I used to roll my eyes when someone said "pearls are a girls best friend" but then I started using Tampax Pearl tampons as a teen and it all made sense. They are my closest friend during that time of the month! lol
The special braid provides leakguard protection that helps me feel secure enough to wear white pants even on my heavy days! As long as I'm diligent about changing it on time, I've never been let down by the product.
Sweepstakes? Yes, Please!
Want to feel as good as I do? It's simple!
Tampax and Walmart are giving 100 lucky people a designer handbag worth up to $500! It's so easy to enter for a chance to win. Simply pick up Tampax products at Walmart or on Walmart.com, snap a pic of your receipt, and upload it to the http://smarturl.it/yespls site to enter for a chance to win.*
A fancy designer handbag would look SO good with your white pants! 😉
*NO PURCHASE NECESSARY TO ENTER SWEEPSTAKES.  Ends 8/12/18. To enter and for Official Rules, visit http://smarturl.it/yespls
Fresh as a Daisy
With everything else to worry about in life, it's nice not to have to stress over an outfit.
Do you dare to wear white on your period?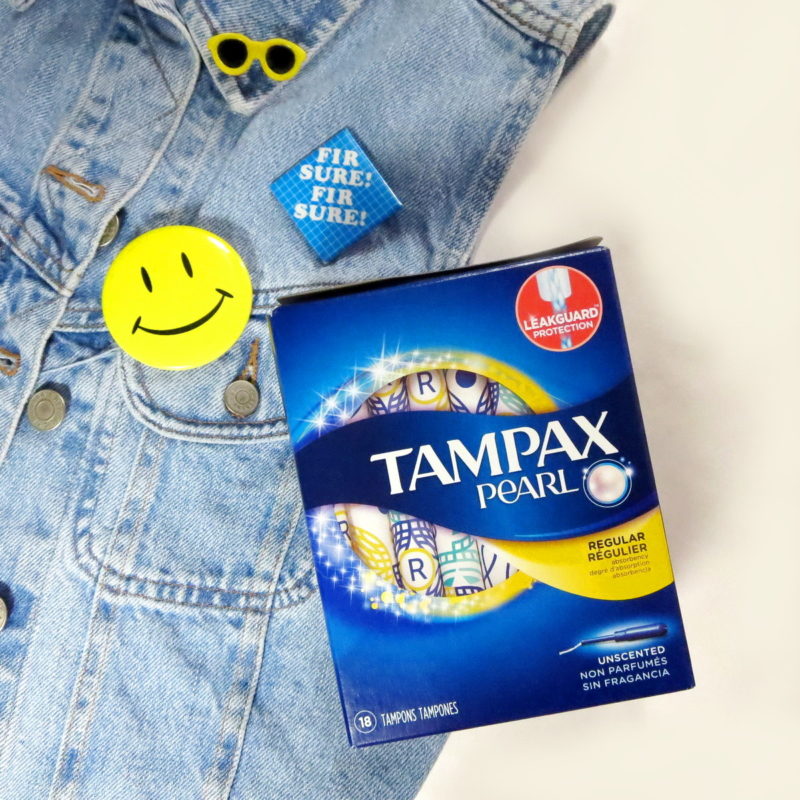 CATCH UP WITH ME ON:
BLOGLOVIN | FACEBOOK | PINTEREST | INSTAGRAM | YOUTUBE
---