Christmas in June | Outfit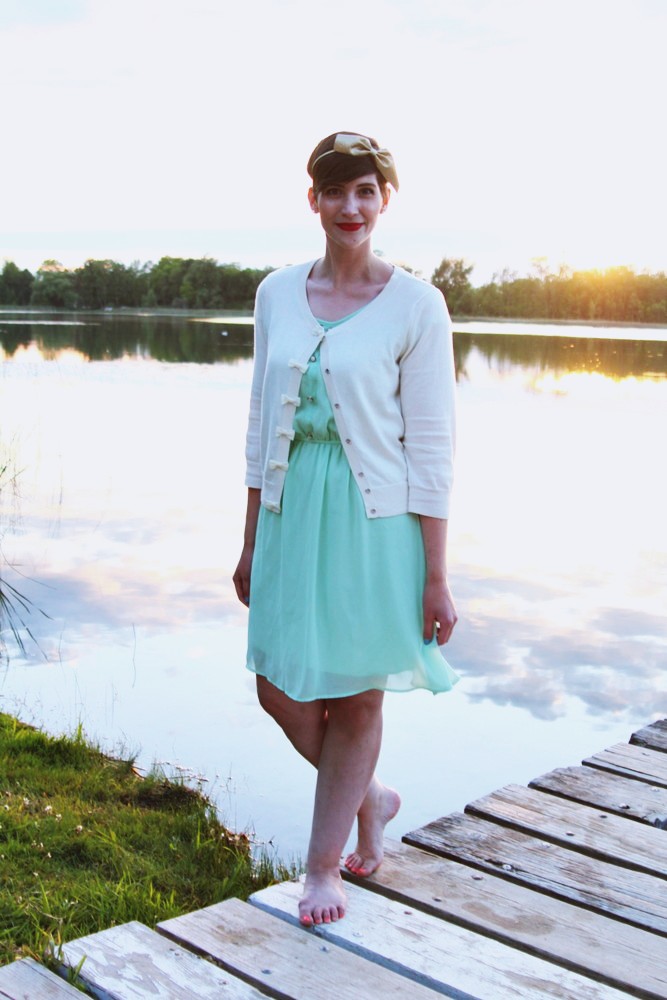 Christmas came early when I received a package from Lyndsey containing this mint colored dress. It's truly filled with Sisterhood of the Travelling Pants vibes because it's been passed between a few different girls and it finally became mine. I don't mind one bit that it's been re-gifted!
The perfect occasion to wear it happened last Friday night when while at summer camp we had a Christmas themed final banquet. I went with a red lip (because duh, I'm still obsessed with mint + red) and wore as many bows as I could fit in one outfit.
I had a blast wearing this dress as well as spending a week at camp. If you're here because you met me last week then welcome to my blog! It's about time you got here. 😉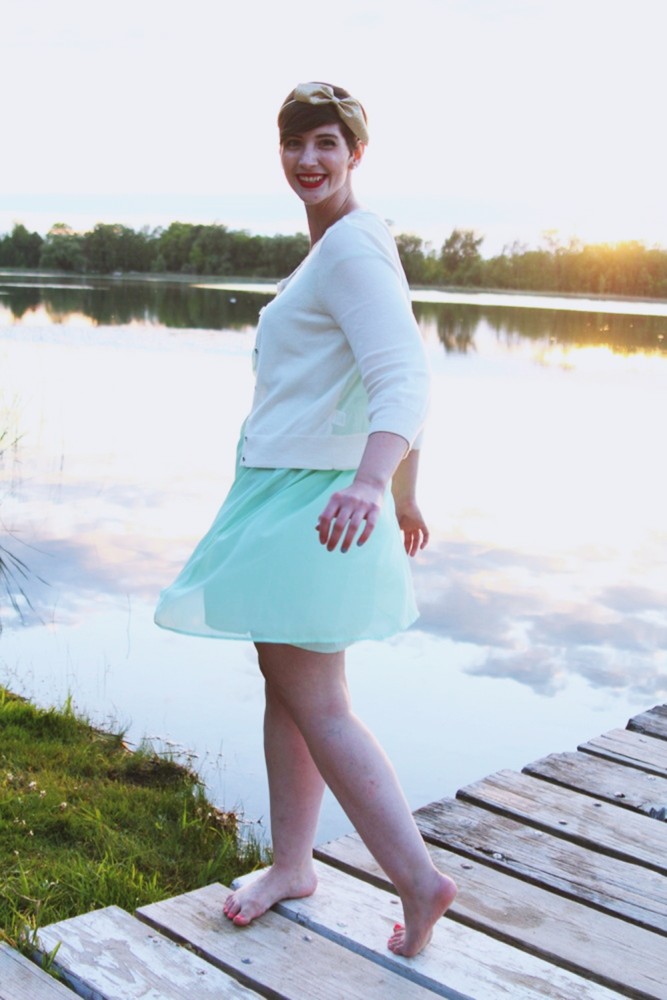 Dress – gift
Cardigan – free (thrifted)
Headband – $1 (discount store)
Red lipstick – Stoplight Red by Wet'n'Wild
BLOGLOVIN | TWITTER | FACEBOOK | TUMBLR | PINTEREST | INSTAGRAM | YOUTUBE
(Visited 1 times, 1 visits today)