Big October Thrift Haul Video
My favorite time of the month is when I'm able to gather up what I thrifted for the month and show it to you all in a thrift haul video.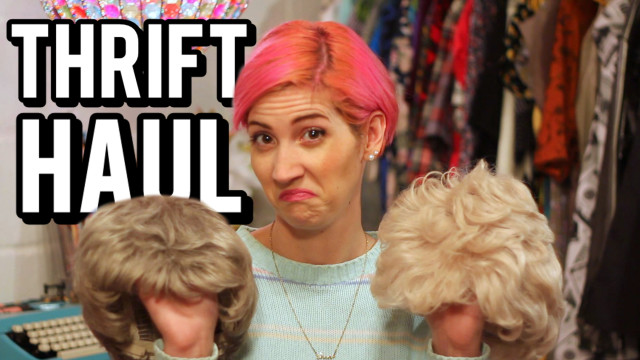 Thrifting in October was nothing short of amazing. Goodwills and other thrift stores were packed with Halloween stuff and, consequently, people. I think it's about time I revisit my video about types of thrift store people because I certainly encountered some new ones last month.
If you're dying to find out why I'm holding two "grandma" wigs in my picture, then be sure to watch my video below. Want to see more thrift haul videos? Check out my complete YouTube playlist. Thanks for watching! (Or in this case, reading. You know what I mean.. )
BLOGLOVIN | TWITTER | FACEBOOK | TUMBLR | PINTEREST | INSTAGRAM | YOUTUBE
(Visited 1 times, 1 visits today)