An "about me" page just wasn't enough, huh? You think you need to know more about who Hannah Rupp is? Ok! Here's some of the most frequently asked questions I get as well as a few fun facts to interest you.
How long have you been blogging? I started my first style blog in 2009 and called it "An Old Story." In 2015, I re-branded myself as The Outfit Repeater.
What kind of camera do you use? I shoot with a Canon Rebel T3i, tripod, and remote. You can steal my techniques in this post.
Where are you from? Wisconsin.
How old are you? I'm in my 20s!
Where do you work? Currently navigating the world of self-employment! I make an income from creating awesome videos on YouTube and by writing about fashion on this blog.
But my dream is either an actress, something in marketing, or a professional ice-cream eater.
What do you do for fun? Go thrifting, play board games, read old magazines or The Baby-sitters Club book series, make jewelry, consume 1980s pop culture, take long walks through the cemetery.. pretty regular stuff.
What are your best thrifting tips? I've covered this in a variety of posts. Check them out:
What is your natural hair? My hair is naturally brown and curly (2C) but appears more straight when short.. or straightened..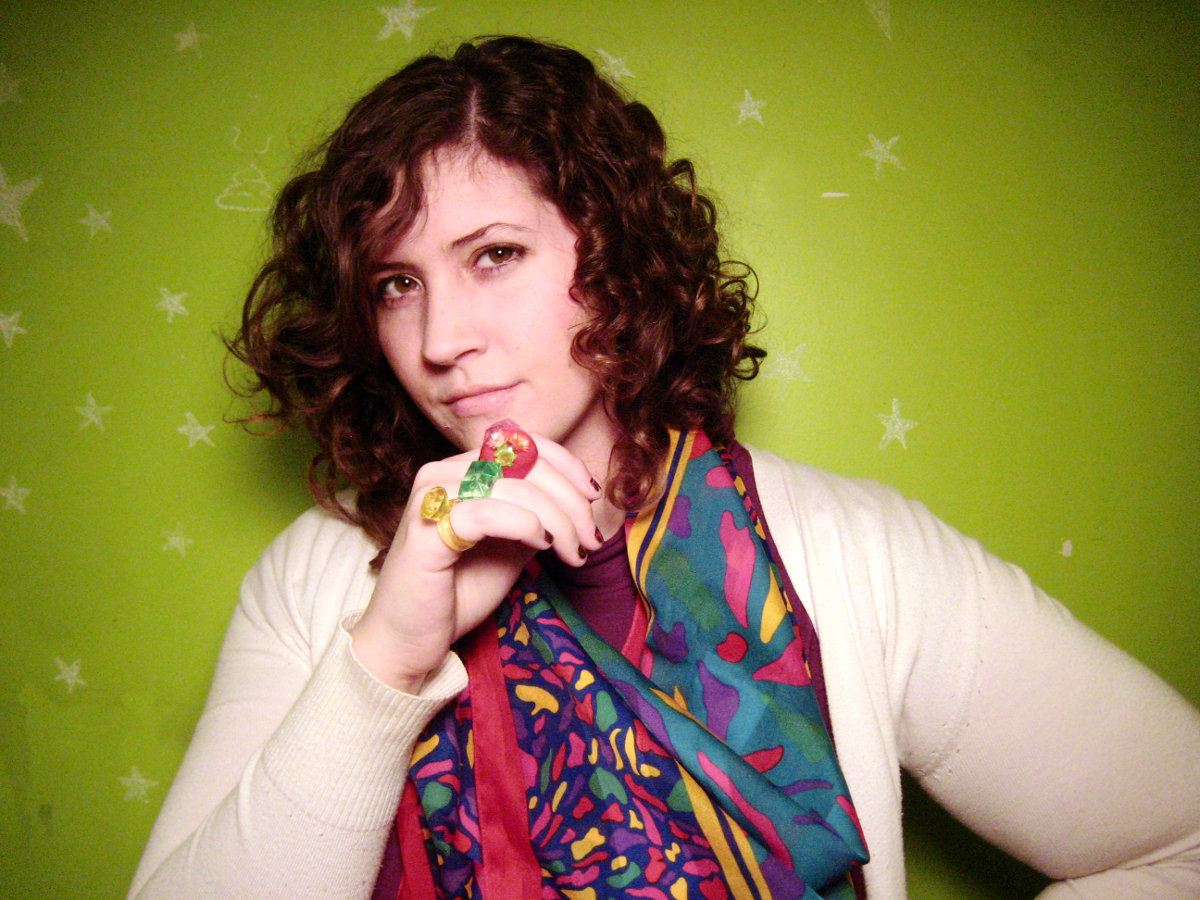 What's up with your health? I have an undiagnosed health issue that has consisted of nausea, stomach aches, and weight loss since 2008. My docs call it a mix of functional nausea, functional dyspepsia, and delayed digestion. I call it no fun.
Have you done any professional modeling or acting? None! Unless selfies on my Instagram count? (Follow me @hannah_rupp)
How can I contact you? Use the contact form found here.
Can I send you stuff? You sure can! Write me at:
Hannah Rupp
PO Box 744
Monroe, WI 53566
United States
Can we be best friends? I thought we already were! ?
Have a question that wasn't answered here? Reach out on my contact page!